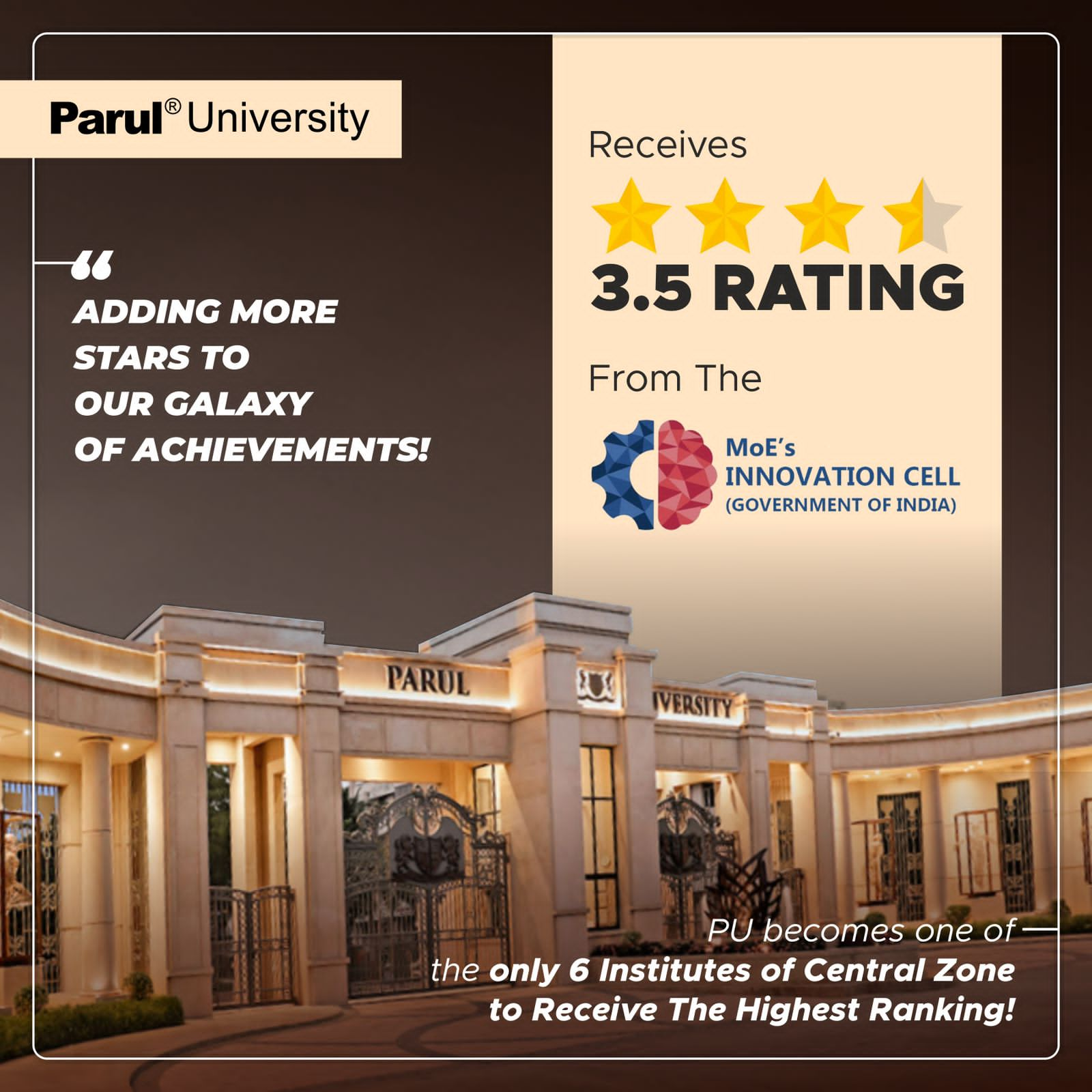 Another prestigious achievement has been added to the bag, the Vadodara based PU was recently ranked amongst the 6 institutions to receive a 3.5 star rating by the Ministry of Education's Innovation Cell, Government of India. This star rating is the highest rating in the country, the university improved from the 3.0 star rating in 2021 to. A total of 177 institutions in the central zone and more than 1823 institutions across India participated in the IIC 4.0 annual performance evaluation.
The Ministry of Education, Govt. of India has established an 'Innovation cell' with a purpose of systematically fostering the culture of Innovation in all Higher Education Institutions (HEIs) across the country. The Programme aims at fostering the culture of Innovation, Ideation, Creativity, Design Thinking and Entrepreneurship in Schools. Furthermore this will promote out of box thinking in school education as envisioned in National Innovation and National Education
The ranking takes into account various parameters such as the conduct of innovation-related activities including entrepreneurship, IPR and incubation; student participation in National Hackathons (one UoH team has been selected for Grant Support ); Participation in Innovation Ambassadors Training
PU has established a student centric entrepreneurship development cell which has been acting as an active catalyst of innovation and an entrepreneurship ecosystem to be established and stabilised amongst its students. The main motive behind conducting these is to encourage, inspire and nurture young students by supporting them to work with new ideas and transform these ideas into businesses.
"As an institution we are proud of this milestone achievement, it is a testament of the efforts that we have been contributing towards empowering our nation's youth, i believe with this same spirit of innovation we will be able to reach for new possibilities as an institution and as a nation", shared Dr Devanshu Patel, President, PU