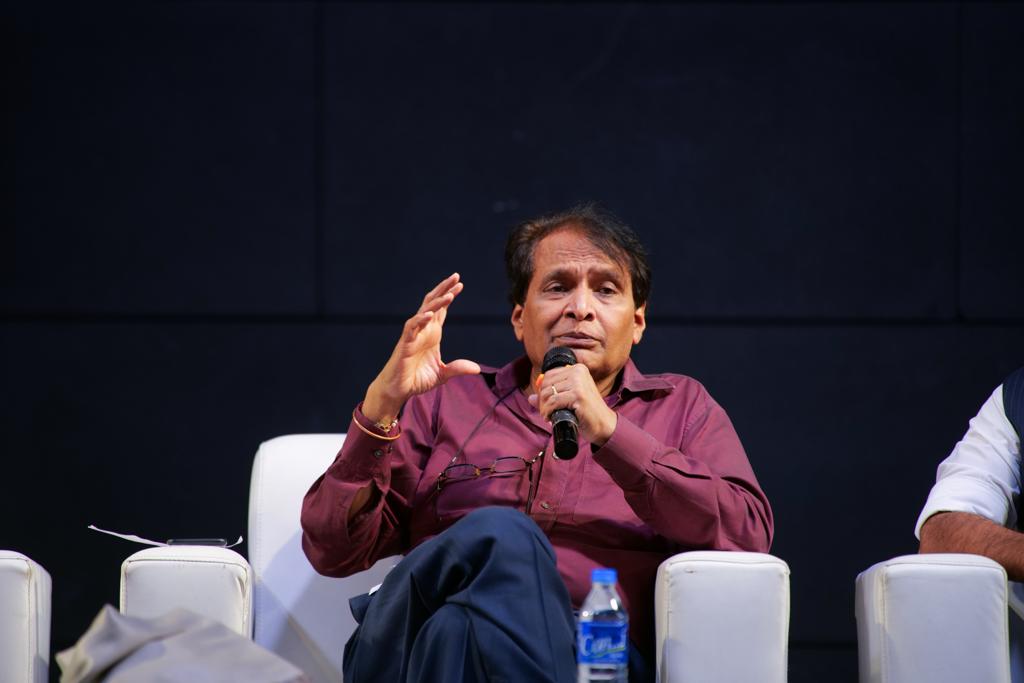 For the past years, Vadodara's PU has been aiming to provide the youth with a 360-degree approach to growth including effective leadership skill development. The Chhatra Sansad-powered school of leadership is among the initiatives that the University intruduced for shaping the young minds of its students by hosting eminent leaders including, the former Union Minister, Ministry of Railways Shri Suresh Prabhu who recently visited the University's campus. As a part of his visit, an exclusive PUTalks session was organized in the university's central auditorium where the budding leaders of tomorrow gathered in anticipation to learn from this iconic leader.
Amongst Shri. Suresh's many titles, he is also a Chartered Accountant by profession as well as a member of the Institute of Chartered Accountants of India (ICAI). In addition, the honorable former minister retained the seat as a Member of Parliament for the Rajapur Lok Sabha constituency in Maharashtra from 1996. With many accomplishments and honours to his name, Shri Suresh is presently an elected head for the 47 membered committee, drafting the National Cooperation Policy document. During the student interaction, he shared that "India is not just a usual democracy it is the mother of all democracies".
"To be a leader, you need to be of a different material, leaderships come at different phases of life therefore believing in yourself is a major quality of a leader and this can only be achieved through eduucation which is the foundation of knowledge", continued Shri Suresh Prabhu during his remarks. "We are proud to witness a such great number of the youth who are enthusiastic to gasp wisdom and to carry forth the vision that has been laid by the heroes of our nations this is an admirable path, I encourage every student to continue in these steps" shared Kunal Sharma, founder president of Chattra Sansad,
The University has been continuously making initiatives for the comprehensive growth and progression of its students by not only giving them education but inspiring them through exposure to key and significant figures who have made a mark in the scope of both local and national development. "Shaping and nurturing the youth by providing them a path towards leadership is a vital part of education in today's age, and I am more than grateful to have such an iconic personality, teaching our students regarding the fundamentals of leadership and national development", shared Dr. Devanshu J Patel, the University's President.