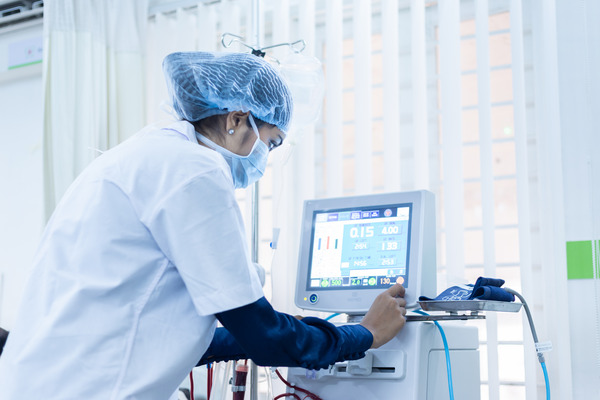 With the increasing spread of digitisation in various fields, it has become critical for the healthcare system to keep up with the times and ensure effective, convenient and affordable access to quality healthcare. Total Health Solutions, an innovative healthcare start-up has been established on this premise, with the goal of improving, enhancing and simplifying public access to healthcare. With its recent launch, THS is a government-approved startup supported by PU that has developed a single click application that allows healthcare providers to meet their patients in the comfort of their own homes. This sophisticated yet simplified web and mobile application is yet another of India's start-up innovations that has become the solution for bridging the gap between rural and urban patients and ensure quality health services to everyone.
Founded by one of the prominent faces in the medical fraternity, Dr. Geetika Patel, Total Health Solutions, is truly a platform by a doctor for doctors designed to promote the welfare of communities. The founder, who has experience and knowledge of the processes of establishing and administering healthcare facilities, has set-up this health startup to help doctors easily establish their e-clinics without any investments and widen their health services to larger regions while also gaining good financial returns. The THS app is available on both Android and iOS devices and will greatly benefit patients throughout the State of Gujarat and across India.
The application has not only made it convenient for patients, but it has also reduced the cost of travel, time, and resources, as well as the length of queues in healthcare facilities. In addition to offering assistance relating to modern medical services, THS is a one stop solution for multiple healthcare services, including ayurved, homoeopathy, and preventive healthcare services. The process of accessing physical healthcare facilities for both the patients and the families adds an extra burden alongside dealing with the sickness. However, patients can use this highly intelligent system for medical consultations, sending and receiving lab tests, and having medications delivered to their homes.
THS founder Dr. Geetika has a prudential view of digital healthcare in India, and through this application, patients will eventually receive assistance for surgeries as well as home healthcare requirements, and will continue to add more relevant services to its ambit, creating a virtual hospital model where all healthcare services are digitally enabled. This will position THS as a one-of-a-kind health-tech platform for patients, doctors, and all healthcare service providers. "Healthcare for all, is an ideology that I believe in and i am confident that by incorporating this digital solution, we can truly harness the power of technology and provide healthcare services to larger groups of people and ensure timely quality care to patients, with the support of the many doctors who are ready to serve", said Dr. Geetika, the founder of Total Health Solutions, who also sits as the medical director of a 750 bedded multi-speciality hospital.